"Our Standards are Simply Better"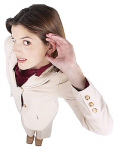 Standard Duplicating of Buffalo is a leading supplier of mailing and addressing solutions and software, digital duplicators, copiers, fax machines as well as paper handling solutions and paper shredders. We also supply many professional printers with peripheral products to enable them to provide top quality finished products.

About Us:
Standard Duplicating of Buffalo was founded in 1931 in Buffalo, NY to provide schools and businesses with duplicating solutions and top notch customer service. Although our product line has greatly expanded along with our employee base and our customer list. Our philosophy has always been to put the customer first and to provide the best quality solutions in the marketplace.
---
Products & Services: